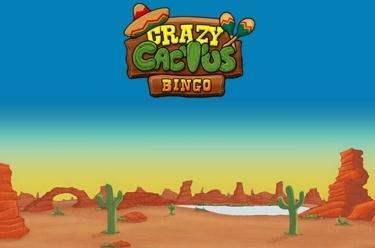 Crazy Cactus Bingo: Play now and win!
Head to the desert and you'll find a cactus wearing a sombrero! Confused? Don't be. For this cactus will bring you luck as the balls are drawn in this fun Bingo game! 30 Bingo balls, 12 winning patterns and 4 game cards - what more could you want for to get in the party mood and enjoy a real Bingo fiesta!
Crazy Cactus Bingo is one of the classics from the series of South America Bingo games. Just like in all of the other Latin Bingo variants, the balls are chosen using a random number generator.
Your goal is to complete the given Bingo pattern on up to 4 game cards! 30 Bingo balls will be drawn once you have placed your stake. If the numbers on the balls appear on your card and form the pattern shown, you'll be a winner!
Bonus game
Complete the Bingo or Bonus pattern to get the party going. Then the winnings will really begin to flow! Choose one of the sombreros and claim the amount hidden below as an instant win! You can continue collecting win after win until you reveal the word "End".