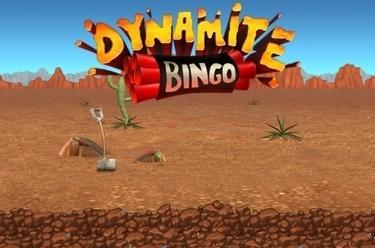 Dynamite Bingo: Play now and win!
Howdy! Welcome to the Wild West! Regardless of whether you are digging on your Bingo cards for the right numbers or whether you will uncover instant wins with the concentrated force of TNT - the gold-rush fever is explosive at Dynamite Bingo! 4 game cards, 30 Bingo balls and if needed 10 additional Extra balls will make you a lucky player!
Dynamite Bingo is the most explosive Latin-Bingo-Version. True to its South American cousin the machine determines your lucky numbers here!
Your goal is to complete the given Bingo pattern on up to 4 game cards! 30 Bingo balls will be drawn once you have placed your stake. You win if the winning numbers match the numbers on the Bingo cards and make one of the sought patterns!
Bonus game
Once you have completed a "Bingo" or "Bonus" pattern you slip into the role of the demolition expert and you can uncover many instant wins. Let the dynamite sticks explode and pack everything that will be incovered into your credit. As soon as you have blown up "End", you will be returned to the normal game.