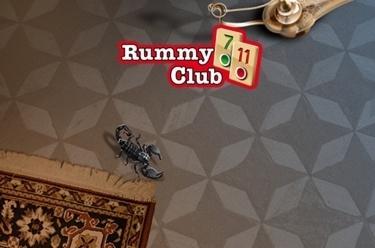 Instructions
This game is played by two to four players competing against each other. The game is played in real time.
Getting Started
Start a new game or join one started by another player. If you start a new game, you decide how many gamers may join you and how high the bet is.
The game is played with 106 tiles which are marked with the numbers 1 to 13 in the colours red, green, yellow and black. In addition, there are two tiles marked with a sun that are used as jokers in the game.
Each player receives 14 tiles. The players can arrange them as they wish without them being seen by their opponent(s). Placed in the middle of the gaming area are eight piles with further tiles facing down. The discard pile for tiles you no longer need is located on a cushion next to the game board.
Gameplay
In Rummyclub you can move the tiles around using your mouse. Click on the tile you wish to move using the the left mouse button, hold it down as you move the tile, and let go where you wish to place it.
Try to form groups and/or runs with your tiles.
A group consists of three or more tiles with the same number in different colours.
A run consists of three or more tiles with consecutive numbers in the same colour. It is possible to add the 1 to the 13. For example: 12-13-1 counts as a valid run. However, the run must stop there, meaning 13-1-2 is not permitted.
As play moves anticlockwise around the table, the players take it in turns to pick up a new tile and discard one. Players can decide whether to pick up a tile from the middle or the top tile from the discard pile of a fellow player.
Your aim is to form groups or runs with all of your tiles so that only one tile remains that doesn't match anywhere. Only then can you disclose your tiles for all to see.
End of the Game
The first player to combine all but one of his/her tiles in groups or runs can disclose and is the winner.
There are also two opportunities to double the winnings at the end of the game:
The unused tile when disclosing is a joker.
Instead of regular groups and runs, you form groups of two and end the game with seven pairs. A pair consists of two matching tiles.